Environmental Sustainability
The corporate approach of Cormatex is absolutely "Green" and focused on the principles of the Circular Economy. Our machinery for the production of non-woven fabric does not produce any type of waste and our innovative Airlay technology has numerous advantages from an ecological point of view, such as the reduction of energy consumption and the environmental impact of textile industries or the reduction of waste taken to landfills. We firmly believe in Circular Economy and in a near future where any industrial production cannot only rely on virgin raw materials consumption but also reusing and recycling waste materials and end of life products. Such a believe is driving our last 15 years of technology development and pushing Cormatex to take part to R&D projects all over the world.
Green Block project
Green Block is an innovative Building System with low energy consumption that integrates advanced solutions aimed at minimizing the consumption of electricity and at the same time reducing the environmental impact of the buildings as well as costs and realization times. The project comes from a consortium of 4 Italian companies (AE.CI srl, Cormatex srl, INGE.CO. Srl and Elastrade srl) and thanks to the special Airlay technology of Cormatex the system uses a variety of products for thermo-acoustic insulation coming from waste materials (textile waste, waste from recycling of end-of-life tires, Polyurethane and Latex waste deriving from the recycling of used mattresses and many others). Green Block applies to types of residential, commercial and industrial buildings up to 4 floors above ground and its supporting structure is made with special patented aluminum profiles that make the building completely recyclable, quick to assemble and economically competitive.
Hub'n'Spoke project
HUB'n'SPOKE is a European project co-financed by the LIFE programme which intends to develop an innovative model to improve the handling of the end-of-life phase of Absorbent Hygiene Products (AHP) such as baby diapers, incontinence pads and sanitary towels. The vision of the project is to revolutionise the recycling process of this type of waste, combining a new logistic model with innovative technologies. Thanks to the contribution of all the stakeholders involved  (FaterSMART, Contarina SpA, Cormatex Srl, Favini Srl, P&G Service Company NV e Alea Ambiente), AHP waste will be given a new life, as they will be transformed into new everyday objects which will then be introduced in the market in full compliance with the principles of the circular economy.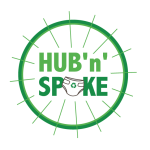 LIFE HUB'n'SPOKE (H&S) – LIFE18 ENV/IT/000071 " with the contribution of the LIFE Programme of the European Union " . The text reflects only the author ' s view. The EC is not responsible for any use that may be made of the information it contains.
La nostra "mission" è quella di offrire soluzioni innovative per il riciclo di rifiuti o scarti di produzione, al fine di convertirli in nuovi prodotti da impiegare nei più svariati settori: edilizia, isolamento termico/acustico, automotive, agricoltura, abbigliamento, geotessile, igiene personale ecc..
Dal 2017 Cormatex fa parte di un importante progetto denominato "Green Block": un sistema innovativo di Edilizia a basso consumo energetico che integra soluzioni avanzate volte a minimizzare il consumo di energia elettrica ed allo stesso tempo a ridurre l'impatto ambientale delle costruzioni nonché costi e tempi di realizzazione.
Il progetto nasce da un consorzio di 4 aziende italiane (AE.C.I. s.r.l. , Cormatex s.r.l., INGE.CO. S.r.l. e Elastrade s.r.l.) e grazie alla speciale tecnologia Airlay di Cormatex il sistema impiega una varietà di prodotti per isolamento termo-acustico provenienti da materiali di scarto (scarti tessili, scarti da riciclo di pneumatici fuori uso, scarti di Poliuretano e Lattice derivanti dal riciclo di materassi usati, fine vita di imbarcazioni).
Inoltre, sempre nell'ottica della valorizzazione dei rifiuti e non del semplice smaltimento, Cormatex intrattiene rapporti anche con alcuni dei più grandi operatori in Italia nella gestione integrata dei servizi ambientali.